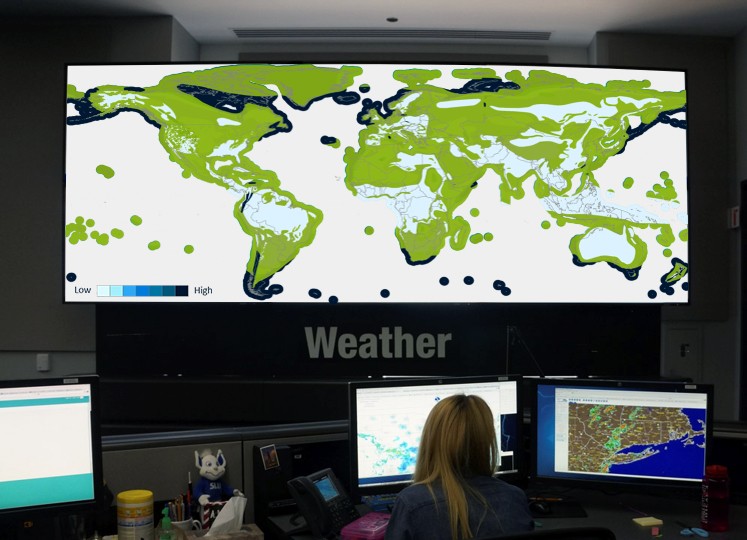 Wayward Wind
The optimal wind speed range required for energy production is 8 to 15 m/sec, it's only 15% of dry land.
Flaps turbine can run on more than 80% of the dry land.
The installation of new wind energy capacity has been growing at an average rate of 40% per year over the last seven years and in 2000, for the second year, worldwide installation of wind energy generating capacity exceeded those of nuclear.
Wind development rates seen to date have largely exceeded all expectations, to the extend that EWEA (European Wind Energy Association) has been obliged to set new target: 60 GW installed wind capacity be 2010 (of which 5 GW offshore) and 150 GW by 2020 (of which 50 GW offshore).
Power
Power generation in a wind speed range from 3.5 m/sec up to 50 m/sec.
Stability
Stable performance in extreme conditions: In a temperature range from -70 up to +90 Celsius degree and a wind speed up to 90 m/sec.
Efficiency
Power generation by FLAPS wind turbines is 30% more in a comparison with the best world analogues.
Recycling
Manufactured from a recyclable materials.
Assembly
Easy assembly and disassembly of FLAPS wind turbines on residential and commercial buildings.
370, 000, 000, 000 Watt
Wind power over the world
$ 100, 000, 000, 000
Growth of the global wind power market by 2020