Advisory Committee
Prof. Robert F. Waters, Ph.D.
Prof. Robert F. Waters, Ph.D. received a BA in pre-medicine (1971) (Biology major, Chemistry minor) from Carroll College (Helena, Montana), and was admitted directly to a Doctorate Program, with full ride scholarship, and earned a Ph.D. in Molecular Genetics from Montana State University Genetics Institute (1975) with minor emphasis in Biochemistry and Mathematical Statistics, thesis: A Modified Microbiological Assay of Amino Acids in Hordeum spp., with patent (published). His post-doctoral research and faculty appointment was at Kansas State University working on DNA Hybridization techniques, and worked with CYMMYT (Mexico) under the auspices of Nobel Prize Laureate, Prof. Norman E. Borlaug, in Mexico (1975-1977) (with publications). Studied CIS WAN communications and became a specialist working with CAPLAMAR (Mexico City), CIA (Langley), British Petroleum (London) and Tyndall AFB (Florida) in the late 1970's to early 80's. In the late 80's, he had extensive CSE training with IBM, DEC, Data General, CDC, etc, and developed high volume billing system for emergency room use, and mathematical statistical modeling in predictive systems. He helped in the successful rewriting of the national EMT-Basic curriculum for DOT/NHTSA, a multimillion dollar grant with Samaritan Health Systems approved by all 50 states, and worked with the State of Arizona on the "Seatbelt Coalition", and Arizona State Educational statistics issues. Dr. Waters taught for over 20 years in medical schools, and continues to teach Medical Biochemistry, Medical Genetics, Biostatistics, and is a senior research professor at Arizona State University Biodesign Institute. Dr. Waters' research interests include focus in genomics, anti-virals, diabetes, cancer, artificial intelligence mathematics and continues to publish in major journals, plus speaking engagements.
Other accomplishments include:
Owns farm and ranch operation in Montana.
Co-developer of many successful anti-cancer and anti-viral treatments.
Designed, developed, and implemented the first cellular phone cell site monitoring system in Arizona for Metro Mobile Inc. (the first cell phone company in Arizona).
Helping with product development in Jamaica.
Dr. Waters is a current member of the Mathematical Association of America, and the American College of Medical Genetics. (Emeritus Status).
Del Bentz M.S. received a BA in Electrical Engineering from University of Wisconsin in 1969 and earn Master of Engineering (Controls) from University of Wisconsin in 1970.
Del Bentz became the first engineer to developed a unique feedback control system to achieve high-speed robot movement with precise control and won a national award for the innovation in controls. As an engineer in the space industry, helped develop the highest efficient brushless DC motor of its time. Became one of several researchers to discover a new method of processing of ancient plant material into soil stimulating products. Formulate health products for animals and humans. Formulated nontoxicnatural pest control products for humans, crops, animals and fish. Have received several patents and national awards for innovative products and designs.
Other accomplishments include:
Develop new product lines for wastewater, plants and soil, which has shown to outperform all current known products of its type. Currently being introduced around the world.
Proven water savings up to 40% in desert conditions with the Salt River Project.
Developed products to provide plant minerals for human health. Developed the technology for the extraction of ancient plant material for a compound called Fulvic acid known as the "miracle molecule of health".
Currently working with innovative products for aqua-culture for the extraction of sea lice on salmon. Awarded a patent for the formulation of the product. Product has been proven to out perform all other current products on the market (waiting for government license to market to the fish industry).
Developed a nontoxic product for head lice for children. Tested successfully and used by doctors and nurses in homeless shelters in the Phoenix area.
Currently developing the Ballast Water Treatment system for the sterilization of ballast water. Have jointly patented the process using a new mechanism for the destruction of bacteria, viruses and spores for the use in water sterilization. The UN has mandated that all seawater used, as ballast, must meet certain water standards so no cross contamination can occur. Currently this patent is the lowest cost system on the market. Waiting for funding to finish product testing.
Developing a passive water sterilization system to produce biologic free fresh water for people who live in 3rd world countries.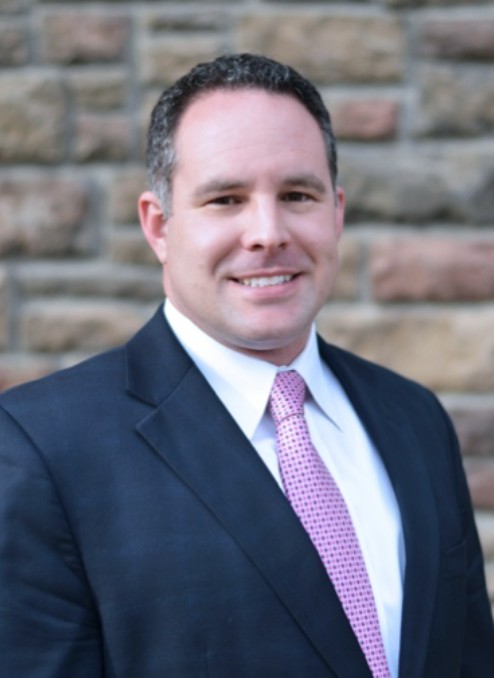 Bret Rawson is General Counsel for the Utah Fraternal Order of Police, an organization in Utah that represents more than 4,000 law enforcement officers and is a subordinate lodge of the largest police fraternal organization in the United States, the National Fraternal Order of Police, with membership exceeding 350,000. Mr. Rawson is also a Board Member of the Wounded Blue, a non-profit organization aimed at supporting catastrophically-injured law enforcement officers. As a partner of the law firm, Nelson Jones PLLC, in the greater Salt Lake area, Mr. Rawson's practice focuses on police problems to include administrative matters before Peace Officer Standards and Training (POST) as well as internal affairs and officer-involved critical incidents. Mr. Rawson is also a reserve police officer at a local Utah municipality. Mr. Rawson holds a JD from the Marshall-Wythe School of Law at the College of William & Mary in Virginia, and a master's degree in mass communication from Brigham Young University in Provo, Utah. Mr. Rawson has been married for 28 years and has four amazing children.
Dr. Krystine T. Nguyen, NMD, MPH, RD
A licensed Naturopathic Physician clinically trained in integrative therapeutics, Dr. Nguyen chooses treatments based on her individual patients' needs. Having completed her clinical rotations in both conventional and alternative medicine, she attains optimal results for her patients by combining traditional healing and standard medical practices.
Prior to pursuing medical school, Dr. Nguyen studied pre-med and received her Bachelor of Science degree from University of California, Los Angeles (UCLA). After graduating, she worked at Cedars-Sinai Medical Center in Los Angeles as a Research Associate for Inflammatory Bowel Disease Research Center. She also obtained her dual degree in Master of Public Health (MPH) in Nutrition and Registered Dietitian (RD) program at Loma Linda University in California, and worked at Kaiser Permanente Hospital as a Clinical Dietitian in the Intensive Care Unit (ICU) and outpatient clinic.
She continues to be directly involved in the development and implementation of safe and natural integrative treatments of disease including reversal of liver fibrosis, gastrointestinal disorders, various types of cancer, and numerous dermatological issues, to name a few. Her expertise in integrative care is respected by many research scientists, physicians, and other health care providers on a national and international level, with publications.
Learn more about our solutions